What in the world is Late Night?
We are so glad you asked!
We are a group of students (housed under Major Events & Programs in Student Activities!) who provide weekly Friday night programs for the student body. Our mission is to provide consistent fun and free events for UConn students in the UConn Storrs Student Union every Friday night.
What should I expect at a Late Night Event?
Every Late Night event is a little different! We like to keep some of our most popular activities as frequent as possible. Previous weekly events have included snacks, karaoke, silent disco, inflatables, games, arts & crafts, giveaways, trivia, and many more fun activities!
How are we different then SUBOG?
Late Night is supported and funded by UConn's Student Activities department, while SUBOG is a completely student-run Tier 3 organization. Late Night is here to provide fun and free activities so students always have a consistent, affordable, and fun place to spend their Friday nights!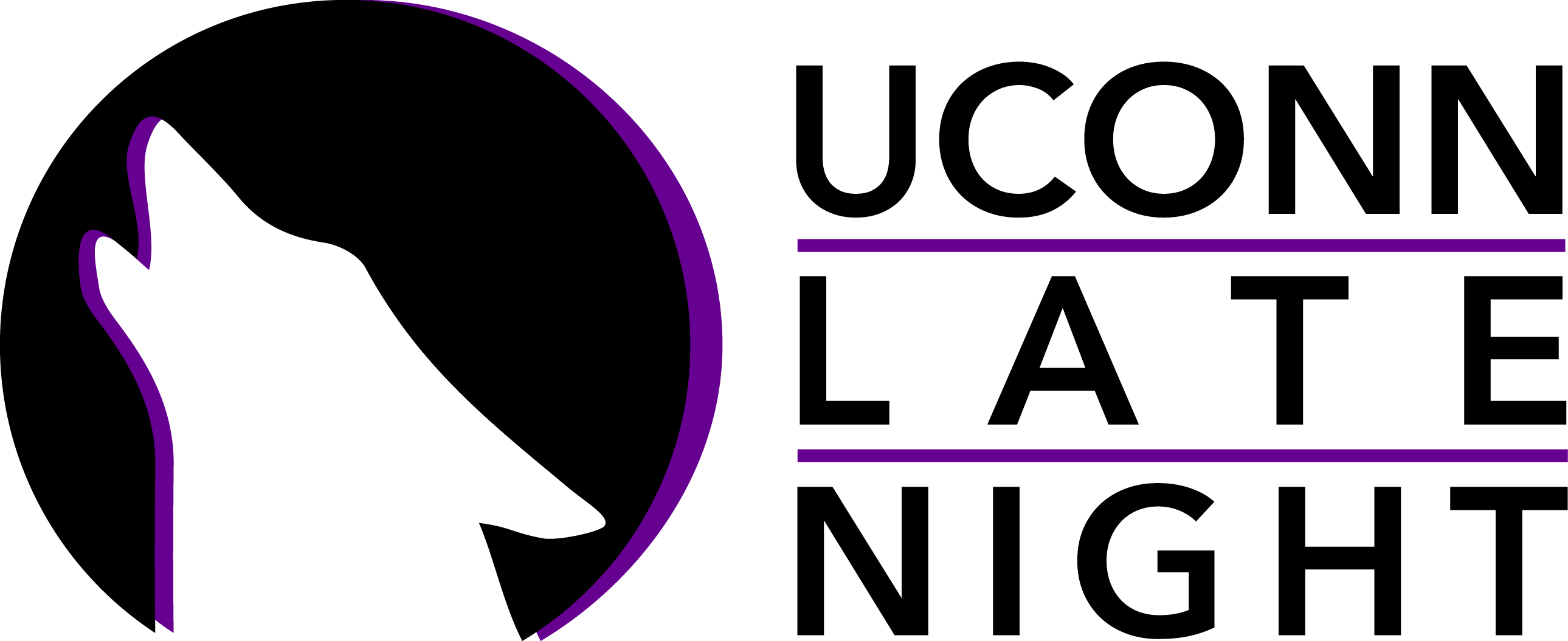 I'm Hooked! Where can I find Late Night Events?
We meet every Friday night in the Student Union on the UConn Storrs campus. Events start at 8 pm and end at 11 pm, but we always recommend showing up a little earlier as supplies are provided on a first come, first served basis. We hope to see you during the next Late Night!
Follow our Instagram for more info on Late Night events!
@UconnLateNight